Consumer Property Protection Alert – Free Service for Property and Homeowners to Potential Fraud
The Office of the Clerk is a complex organization that performs a wide range of record keeping, information management, and financial management for the judicial system and county government.
This site is designed to keep you informed and assist you in conducting your business with the Clerk's office. Please feel free to send comments and/or suggestions here.
The Clerk's Office is open and available to the public Monday-Friday between the hours of 8:00 A.M. and 4:00 P.M. You may visit in person, contact us by phone at 850-638-6285 or you may visit our website at washingtonclerk.com.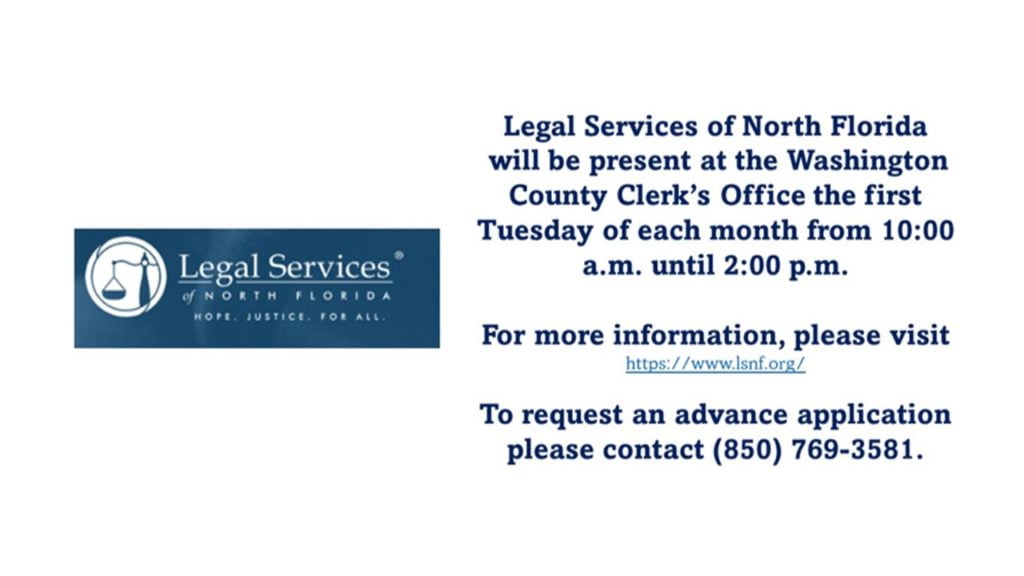 Court proceedings may be viewed by following us on YouTube:Fourteenth Judicial Circuit Youtube Channel
Washington County Clerk of Court and Comptroller
Many of our services are and will remain, available online or by telephone, preventing the need of coming into the lobby in person.  For example:
Child support payments can be made online at:
www3.myfloridacounty.com/child_support/index.html
Official records can be recorded using Simplifile or eRecording. For Simplifile, call 800-460-5657, and for eRecording, call 866-652-0111 to begin sending your recordable documents electronically.
Civil lawsuits can be filed using the ePortal. Call 850-577-4609 for more information.
Traffic tickets and court fines/costs can be paid by phone at 850-638-6285.
Passport applications are currently being accepted.